Guide to Restart Cats and Soup
Are you stuck on something and cannot proceed with the Cats and Soup game? This is quite a common scenario when you are playing a challenging game like this one. If that's the case, don't worry! Read on to know more about how to restart the Cats and Soup game.
Why Begin The Game Again?
There can be various reasons for wanting to restart the game, such as experiencing issues with progress, wanting a fresh start, or encountering bugs or glitches. This is one of the simplest ways of continuing the game. You can restart the game on all platforms where this game is available like Android and iOS
How To Restart?
To restart the game, you can delete the app and its data from your Google or Apple account settings. Alternatively, you can try clearing the app's data and cache. If you have saved your progress to iCloud, you will also need to delete the app's data from iCloud before redownloading it.
Restarting on Android
Open google play.
Tap the 3 dots in the top right.
Go to settings.
Under your data, select delete play games account & data.
Select the appropriate deletion option.
Restarting on iPhone
Go to system preferences, then iCloud, and select manage storage.
Select Cats and Soup.
Choose delete (it will confirm that you want to delete the data connected to your account).
What Happens When You Restart?
When you restart Cats and Soup, all of your progress will be deleted. This means that you will have to start from the beginning. Make sure to save any important data before proceeding.
How do you delete game data?
You might want to delete game data on Cats and Soup if you want to start fresh with your progress. You can do this on all platforms where this game is available.
Can I restore my game progress after restarting?
If you have saved your progress to iCloud or Android Cloud, you can restore it by following the appropriate steps mentioned earlier. However, automatic restoration may not always work, and you may need to contact the Support Team for assistance.
Conclusion
Restarting CATS and SOUP can be necessary for various reasons, such as resolving issues or starting fresh. By following the steps provided for Android and iOS devices, you can easily restart the game and begin anew. Remember to save your game progress to iCloud or Android Cloud if you want to restore it in the future. If you encounter any difficulties during the process, don't hesitate to reach out to the Support Team for further assistance. Enjoy playing CATS and SOUP!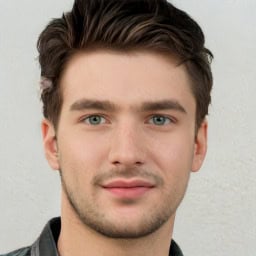 William, the creator of The Sapling Network, is a passionate gamer who loves sharing his gaming wisdom with the world. His in-depth knowledge and ability to uncover hidden methods have made him a trusted resource for gamers of all levels. Through The Sapling Network, William empowers gamers worldwide, enhancing their gaming experiences.