Dive into the tranquil world of Zen Koi 2, where you can witness the mesmerizing journey of Koi ascending into Dragons 🐉. This free-to-play mobile game offers a captivating experience, blending serene gameplay with strategic collection.🌟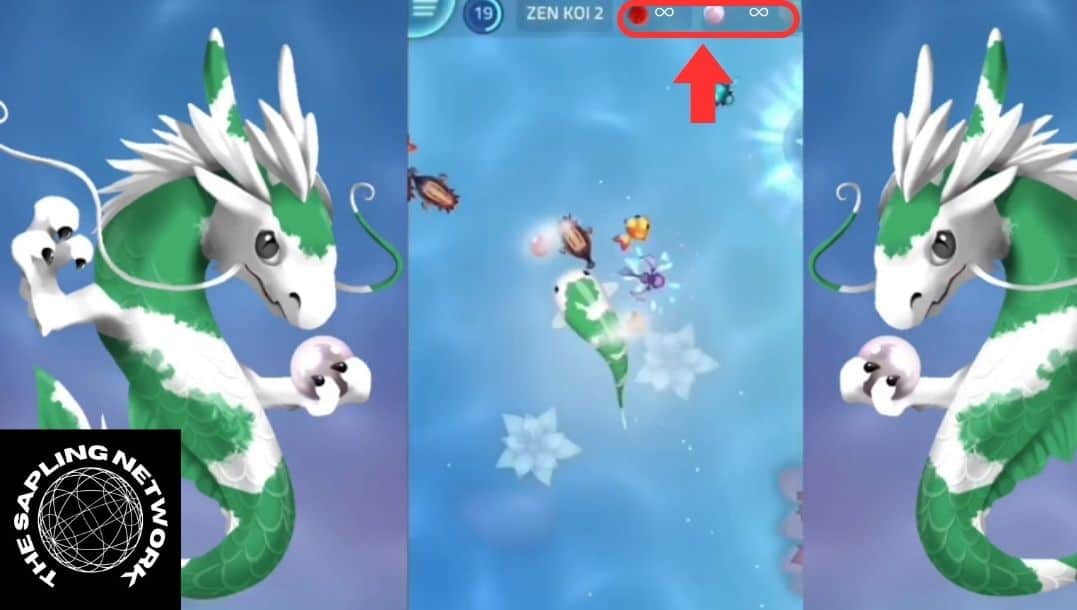 We understand your eagerness to conquer the game's challenges and progress swiftly. That's why we've got a treasure trove of cheats, strategy tips, and secret tricks to share with you.
We have an unlimited pearls to make your journey through Zen Koi 2 an absolute breeze! 🐉
Take it! Read the entire article to show out your game skills.✨
Zen Koi 2: Unleash The Dragon – Game Overview
Dive into the enchanting world of Zen Koi 2, a captivating sequel to the original Koi collection game. The game revolves around the age-old Asian legend of Koi transforming into powerful Dragons. Crafted by LandShark Games, Zen Koi 2 offers a mesmerizing mobile experience, blending serene gameplay with strategic collection elements.
In Zen Koi 2, players nurture and evolve their Koi, guiding them on a quest for ascension into magnificent Dragons. It's a tranquil yet strategically engaging experience that keeps you hooked.🌊
Zen Koi 2 is perfect for players who seek a blend of relaxation and strategy. It appeals to anyone enchanted by Asian mythology and those who enjoy collecting and evolving creatures.🎮
The addition of the Dragon Realm and My Pond sets Zen Koi 2 apart from its predecessor. These features offer new dimensions to the gameplay, allowing you to play with your ascended Dragon and design your own tranquil pond.🌟
For valuable strategies and tips on mastering Zen Koi 2, keep reading to unlock the secrets of this mythical realm! 🌟🎋🧙
Mastering Zen Koi 2 – Strategy Tips And Tricks 
Fish Frenzy – To level up your Koi quickly, focus on tapping and tracking faster fish in the pond. Tap a swift swimmer, and you'll follow it, eating other fish along the way..🐠
Breeding Bliss – When you encounter another Koi, linger nearby and keep it within your circle. Fill the circular bar to hatch an egg. Decide whether to hatch it instantly for pearls or stash it to unlock with time.🥚
Variety Is Key – Expand your pond to discover diverse fish. Later unlocks reward more experience points, accelerating your stat growth.Crafting symbols helps expand your pond; find these options in the bubble icon menu.🐟
Add speed and agility upgrades – When aiming for a rare Koi, prioritize the rarity stat above all. Add speed and agility upgrades as needed to compete with swifter fish. Remember, you can undo and adjust your upgrades until you exit the menu.🌊
Symbols of Expansion – Crafting symbols to expand your pond is vital. Visit the bubble icon in the lower right corner to access crafting recipes. Grow your aquatic kingdom for a richer experience.🎌
Follow these tips, and you'll soon ascend your Koi into a magnificent Dragon! 🐉🌟
A Guide To Abundant Pearls
Pearls in Zen Koi 2 are a valuable in-game currency that can be used for various purposes, such as purchasing items, upgrading your koi, and expanding your pond. Pearls can also be used to hatch eggs, clone koi, or open koi spots.
You can get Pearls in a number of ways, including:
Rising Koi into Dragons
Putting together groups of koi and dragons
Getting awards
Getting daily prizes
Getting daily quests done
Finding them as you swim your koi through odd flower drops in the pond
Seeing video ads
Zen Koi 2 Cheats For Unlimited Pearls
It can be challenging to accumulate resources in a legal manner, which often leads players to give up and go to investing real money to move forward more quickly. The following are some of the cheats that can be used in Zen Koi 2:
Focus on Breeding: To ascend your Koi quickly, concentrate on breeding with other Koi. When you find potential mates, stay close to them and fill the circular bar to create an egg. You can either hatch it for pearls or let it unlock over time in your egg stash.
Fast Leveling: The quickest way to level up is by eating other fish in the pond. Tap on a fast fish to track it, allowing you to eat other fish continuously. This method significantly boosts your experience points and progression.
Pond Expansion: To unlock and collect different types of fish and level up faster, expand your pond. Craft various symbols to expand your pond's size by tapping on the bubble icon in the lower right corner. This will reveal the crafting requirements for expansion.
However, if you're looking for an even quicker and easier way to get unlimited pearls, check out our cheat pearls generator for instant, free resources! So, please give us your account ID and the tools we need. Based on your account ID, we'll then give these things to you for free.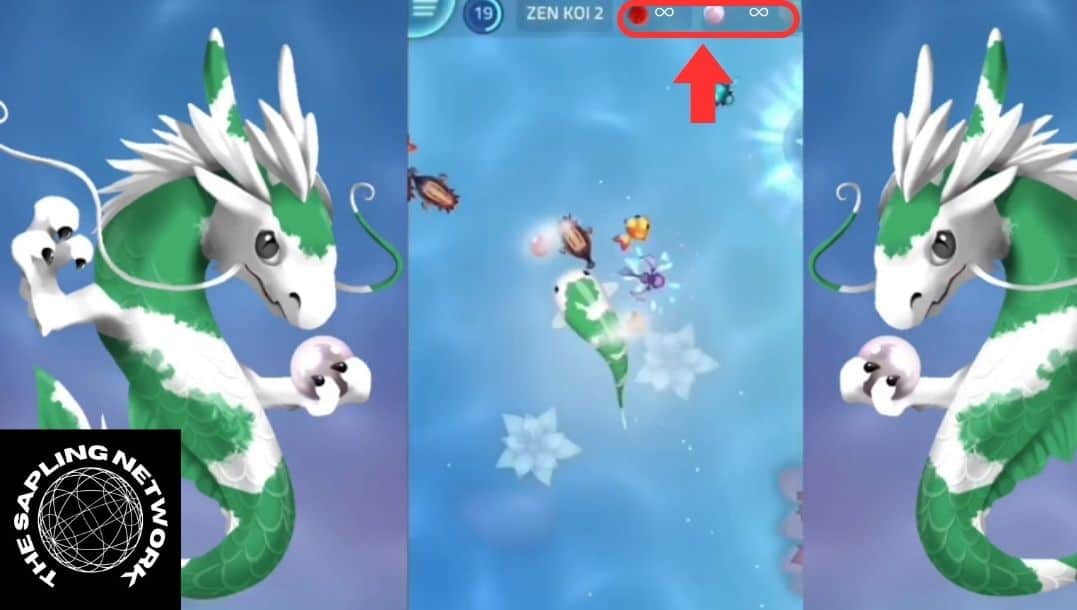 Here are some compelling reasons to use our tool:
Online Tool: Our cheat is entirely online, eliminating the need to download potentially harmful files. You can access it directly through your web browser, ensuring your device stays virus-free.📶
Totally Free: Enjoy unlimited resources in seconds without spending a dime. Our cheat tool is completely free, allowing you to enhance your Zen Koi 2 experience without breaking the bank.💰
Multi-Platform: Whether you're playing Zen Koi 2 on an iOS or Android device, our cheat tool works seamlessly on both platforms. You won't miss out, regardless of your device preference.📱
Safe and Secure: Rest assured that using our cheat won't jeopardize your account. We've designed it to be undetectable, ensuring your account remains unbanned, and you can continue your progress in the game.🔒
Don't wait any longer—take advantage of our online cheat tool to get unlimited pearls in Zen Koi 2 and enjoy all the benefits it has to offer!
Zen Koi 2 Pearls Generator
Conclusion
In the realm of Zen Koi 2, where serenity meets strategy, cheats, tips, and tricks serve as the bridge between tranquility and triumph. By embracing these insights, you can elevate your gaming experience and guide your koi to ascension with grace. Explore the depths, evolve your creatures, and let the wisdom of the Koi guide you on your journey to victory.
Zen Koi 2 offers not only a visually stunning adventure but also a path to inner peace as you navigate the waters of this enchanting world. Embrace the balance, master the game, and watch your koi soar to new heights.
William, the creator of The Sapling Network, is a passionate gamer who loves sharing his gaming wisdom with the world. His in-depth knowledge and ability to uncover hidden methods have made him a trusted resource for gamers of all levels. Through The Sapling Network, William empowers gamers worldwide, enhancing their gaming experiences.