Step-By-Step to Restart Merge Mayor
Want to start over in Merge Mayor? In this article, we will explore various methods to restart the game. Get ready to hit the reset button and create the metropolis of your dreams from scratch!
How To Restart Merge Mayor?
How To Restart Merge Mayor: Uninstall the game, clear cache, and reinstall it. Alternatively, try logging out of cloud save, uninstalling, and reinstalling. If all else fails, send a support ticket or use the "Delete My Data" option in Privacy Settings to completely reset the game.
Uninstalling and Clearing Cache
If you are looking to restart the game Merge Mayor and start fresh, you can do so by following these steps:
1. Uninstall the Game: Go to your device's settings and find the "Apps" or "Application Manager" section. Locate Merge Mayor from the list of installed apps and tap on it. Then, select the option to uninstall the game from your device.
2. Clear Cache: After uninstalling the game, it is also recommended to clear the cache to ensure that no residual data remains. To clear the cache, go back to the settings menu and find the "Storage" or "Storage & USB" section. Within that section, tap on "Cached data" and confirm the action to clear the cache.
3. Reinstall the Game: Once the game is uninstalled and the cache is cleared, you can proceed to reinstall Merge Mayor from your device's app store. Simply search for "Merge Mayor" in the app store and download the game again.
By following these steps, you will be able to restart the game Merge Mayor and begin playing from the beginning with a fresh start.
Read more: Get Unlimited Resources in Merge Mayor!
Resetting Game Progress
If you want to reset your progress in Merge Mayor without completely uninstalling the game, you can try the following steps:
1. Log out of Cloud Save: Open the game and locate the settings menu. Look for an option related to cloud save or account settings. Tap on it and log out of your cloud save account. This will ensure that your progress is not saved and can be reset.
2. Uninstall and Reinstall the Game: After logging out of cloud save, uninstall Merge Mayor from your device. Then, reinstall the game from the app store. This will remove any saved progress and allow you to start fresh.
If these steps do not reset your progress, it is recommended to contact the game's support team and submit a ticket explaining your situation. They may be able to assist you further in resetting your game progress.
Deleting Data
If you completely want to reset or restart your game in Merge Mayor, including clearing all progress and data, you can follow these steps:
1. Open Game Settings: Launch Merge Mayor and access the settings menu. Look for an option that says "Game Settings" or something similar.
2. Scroll Down to Privacy Settings: Within the game settings, scroll down until you see the "Privacy Settings" tab. Click on it to proceed.
3. Choose "Delete My Data": In the bottom left corner of the Privacy Settings page, you will find the option to "Delete My Data." Tap on it to initiate the data deletion process.
4. Confirm Deletion: A confirmation prompt will appear, asking you to confirm that you want to delete your game data. Make sure you understand that this action is irreversible and will delete all progress and data associated with your game. If you are sure, confirm the deletion.
After completing these steps, your game progress and data will be completely wiped, and you will start fresh in Merge Mayor. It is important to note that once you delete your data, there is no way to recover it, so be cautious before proceeding with this option.
FAQ
Q: Can I restart the game without uninstalling it?
A: Yes, if you want to reset your progress without uninstalling the game, you can try logging out of cloud save and reinstalling the game.
Q: Will clearing the cache delete my game progress?
A: Clearing the cache will not delete your game progress. It only removes temporary files and data that the game uses to run smoothly. To reset your progress, you may need to uninstall and reinstall the game or delete your game data.
Q: Is there a way to reset the game within the game settings?
A: Currently, Merge Mayor does not have an in-game button to reset the game. You will need to follow the steps mentioned earlier to restart or reset your progress.
Conclusion
Restarting or resetting a game like Merge Mayor may be necessary if you want to start fresh or encounter any issues with your progress. By following the appropriate steps, such as uninstalling and clearing cache, logging out of cloud save, or deleting data, you can successfully restart the game and begin playing from the beginning. Remember to exercise caution when deleting data, as it is irreversible. If you encounter any difficulties or have further questions, contacting the game's support team can provide additional assistance. Enjoy your new journey in Merge Mayor!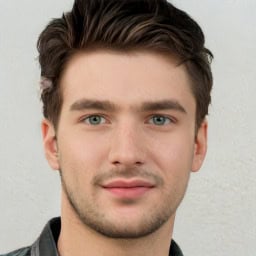 William, the creator of The Sapling Network, is a passionate gamer who loves sharing his gaming wisdom with the world. His in-depth knowledge and ability to uncover hidden methods have made him a trusted resource for gamers of all levels. Through The Sapling Network, William empowers gamers worldwide, enhancing their gaming experiences.